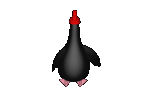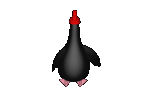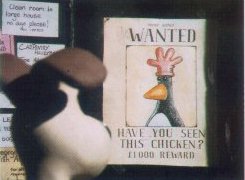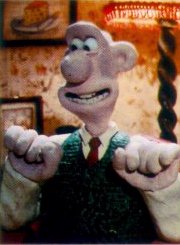 For those who haven't seen it yet, Wallace and Gromit is by far the funniest... and coolest.. animated series made. Aardman films has done an oustanding job of keeping comedy and unbelievable animation quality. I highly highly suggest seeing this.. and watch for hidden jokes and cool details. They're everywhere in there!
Nick Park http://www.aardman.com never ceases to amaze me.. even with his new feature length animation, Chicken Run. My cousin said it best when he declared: Aardman is full of geniuses! after he saw the film. I just hope that eventually, we'll get to see a feature length Wallace and Gromit movie, with the return of Feathers McGraw!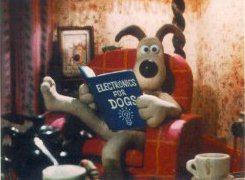 The lovable dog, Gromit, is always keeping his owner out of trouble, or at least trying, even when Wallace is hopelessly confused or oblivious (TYPICAL!). From trousers gone wrong, to evil penguins to innocent sheep eating them literally out of house and home, Gromit easily becomes anyone's favorite animated character.
The idea of an evil penguin, using the identity of a chicken is hillarious, and pulled off quite well. As you can quite easily tell, I love Feathers McGraw.


Return to my page?